More Details on our Fabulous Team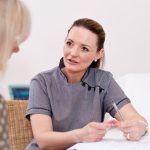 Sarah White – I work in natural health educating women about essential oils.
Hi my name is Sarah I opened Alive in 1997. I trained in beauty therapy at The Yorkshire College of Beauty Therapy in Leeds qualifying at a very high standard with BETEC ITEC and worldwide recognized CIDESCO. 
I have a passion to help ladies live their best lives! Through self awareness, yoga, meditation, essential oils and gratitude. I would love to work with you! I hold free essential oil classes teaching you how to naturally support your families emotions, immune system, anxiety, stress and hormone health. Visit my website to find out more The Sarah White Co
In 2018 I finished my yoga teacher training and feel so blessed to have yoga in my life! I hold a class term time on at Wednesdays 10am-11.15am love to see you there – please contact me to book as matt space is limited.
I specialise in Collogen Stimulation Therapy and Semi-Permanent makeup,   I qualified in Microblading (which I love!) and finished my Training with Nouveau Contour Elite level. 
Give me a call/text 07970848647 follow me on
Facebook Facebook link
Instagram Instagram link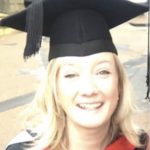 Sarah Hilton – Beauty
Hi I am Sarah I I graduated from the Oxford International College of Beauty in 2003, with the prestigious international CIDESCO beauty qualification, as well as the ITEC
and CIBTAC qualifications. Since then I have worked in hotel spas for brands such as RadissonBlu and Marriott, as well as a privately owned spa hotel on the island of Jersey. I had my own salon in Somerset, but have now returned home to the Peak District to complete my BSc International Spa Management
degree, and I am now studying for my Masters in Tourism Management.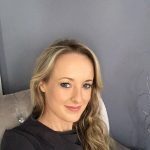 Amanda – Beauty 
'I have been a level 3 beauty therapist for 20 years and I love my job! During my time as a therapist I have been lucky enough to work at a specialist electrolysis clinic, travel the world and work here at Alive. I also spent 13 years running my own business "Alive at Rowsely". In Jan 2016 I brought my business to Alive at Calver. I love all aspects of beauty but my particular passions are eyelash extensions, facials and gel nails. I look forward to meeting and treating you!'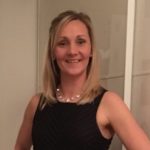 Claire – Sports Massage and one to one Pilates
Hi I am Claire after school I became a professional ice skater until the age of 20 when I met my now husband and  moved into the fitness industry.  I ran one of our gyms with my husband for nearly 10 years before having my first child.  After which I decided to open my own business being a Sports Therapist and Pilates coach.  I have never looked back and thoroughly enjoy my work.
My qualifications are as follows: Level 3 Diploma in Sports Massage, Level 3 Diploma in Anatomy & Physiology , Level 2 Biomechanics trainer , Further Level 3 Sports massage qualifications, NASM level 3 Personal Trainer, Pilates Coach. Along with many other fitness industry certifications. I hope to work with you very soon!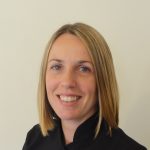 Carolyn – Reflexology
'Hi I am Carolyn I qualified as a Reflexologist in 2004 and I am BABTAC insured.  I decided to train to become a Reflexologist after doing an introductory course in Reflexology. I have worked at Alive for the past 7 years and love escaping into its tranquil environment to treat my clients. I run my Reflexology clinics on Mondays. I look forward to helping you one day.'
Tina – Holistic Massage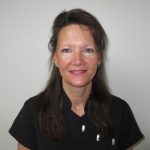 Hi I am Tina I am a member of and fully insured by the Federation of Holistic Therapists.  I am fully qualified and experienced  in Sports massage, Deep tissue massage, Swedish body massage,  Hot stone massage, Aromatherapy, Indian Head massage.  I am a level 2 Reiki practitioner.
My qualifications are accredited by Health Shield, this enables many clients to claim 75% of their treatment costs back for the following treatments: Sports massage, Indian head massage and aromatherapy.
The ages of my clients vary immensely from 15 to 91 years.  I have adapted my massage techniques to suit all types of requirements from very light pressure relaxing massages to deep tissue/sports massage. As I am a  fully qualified aromatherapist, I  blend all my own oils and only use organic cold pressed sunflower oil, I use a  version of my aromatherapy oils in my every day treatments. It would be lovely to meet and help you one day.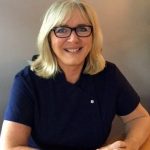 Jackie – Manual Lymphatic Drainage treatment
Hi I'm Jackie, a fully qualified MLD therapist having trained here in the UK and at the renowned Dr Vodder School in Austria, where this specialised technique originated. This intensive training allowed me to study all aspects of this incredibly worthwhile and effective treatment, to include Manual Lymphatic Drainage and Decongestive/Compression Therapy.
My desire to help clients with specific problems relating to lymphatic disorders evolved from my training over 30 years ago as a Massage Therapist and Further Education Teacher. This gave me a broad range of experience both hands-on and teaching in massage, anatomy and physiology.
I am passionate about the more beneficial and challenging medical aspect that this treatment offers.
This is a link to my website for more information mldhopevalley.co.uk